Reflective Garden Care aims to optimise the enjoyment and delight you get from your garden throughout the year. Led by our team of highly skilled horticulturalists we look at every garden differently and we strive to understand how you use your garden or how you'd like to. We understand your soil and plant health and will make recommendations and suggestions to really make it flourish, all dependent on your own unique garden, aspect and desires.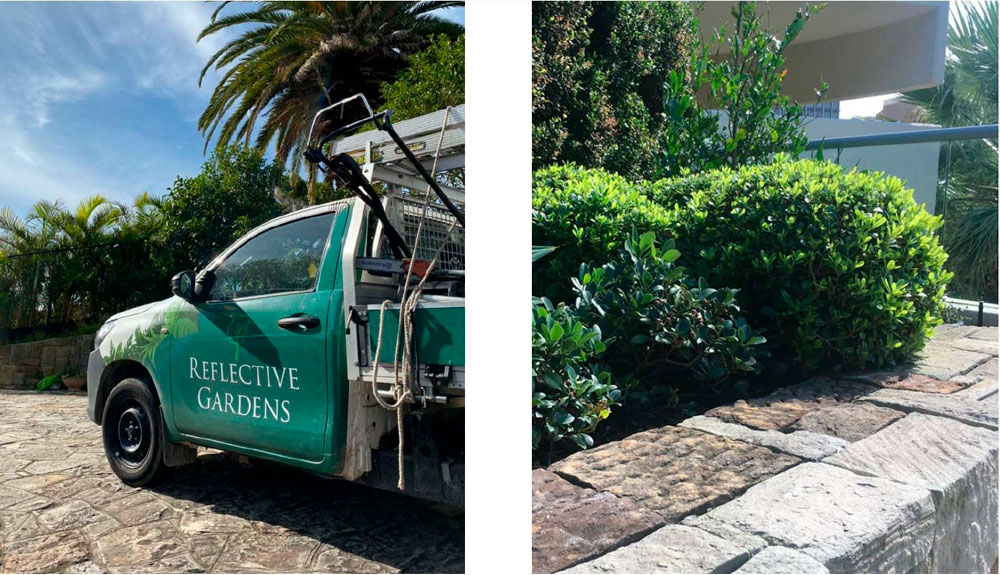 After a brief consultation with a site review and an understanding of what you would like to achieve with your garden, or what area's you feel you need some guidance with, our Horticulturalist will tailor a solution to meet your goals. Whether it is a simple garden tidy, a total makeover, or a seasonal programme to keep your garden blooming all year we will be able to create a programme to meet your needs and budget.
We attempt to regeneratively improve soil health and strongly believe that what is put into the soil will reflect on what will grow from it and ultimately improve your plant health. With a concept of life cycle gardening we ensure that care is applied at the correct point so natural fertilisers, pruning and planting are carefully planned. As with plant choice to maximise the effect you want to achieve while selecting plants that live harmoniously together and help your garden flourish, minimising pests and weeds.
Typical Programmes:
Lawn Management, improvement and healthcare
Irrigation and water management
Pest & weed management and natural control
Plant and tree care, optimisation and pruning
Total garden care – a tailored solution that optimises your garden year-round
Rental care – a cost-effective management programme to ensure your outdoor spaces
exceeds guests expectations and reflect the beauty of your property